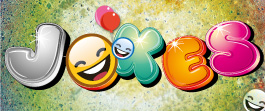 Mchongoanos are uniquely formulated jokes
that tend to exaggerate or bring out the worst
of one's physical characteristics, behaviours and
intelligence.
The joke is on your father, grandma, dog, the size
of your head or just the dumbness of it-Joshua Ogutu
Muraya, author.
Word Play
Joke Mchonganos
Wise Words
Tongue Twisters
Book Reviews
BINGWA receives hundreds of mchongoanos from BINGWA readers every week. We have included some here with English translations for everybody to enjoy wherever they are.
Wewe ni mshamba mpaka una game ya kulima kwa simu. You are so old-school, you even have a farming game on your phone.
-Submitted by Wayne Gideon, Moi Primary School, Nakuru (Kenya).